Kosmos Phu Quoc Villa is a new modern complex consisting of two big villas. Each villa is divided into two halves and each half consists 9 bedrooms. Kosmos Phu Quoc Villa is just 100 meters away from Long Beach. The Villa offers a swimming pool area with sunbeds and showers, a comfortably furnished terrace with a dining and seating area for leisure activities. There are two spacious, well-lighted, air-conditioned public spaces, 75 square meters each, with kitchen, dining and living room, and a working space on the first floor.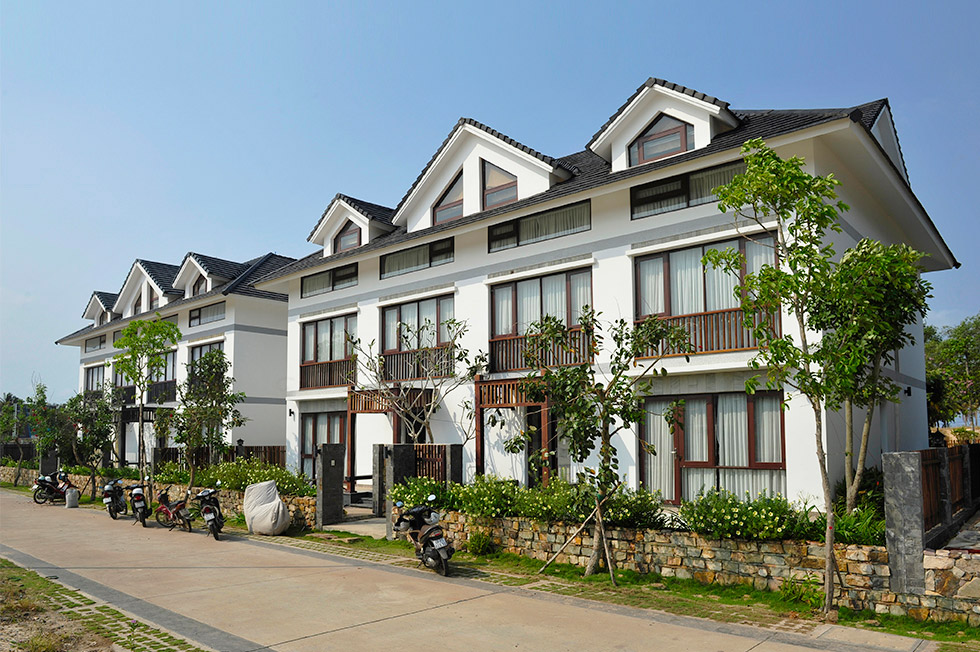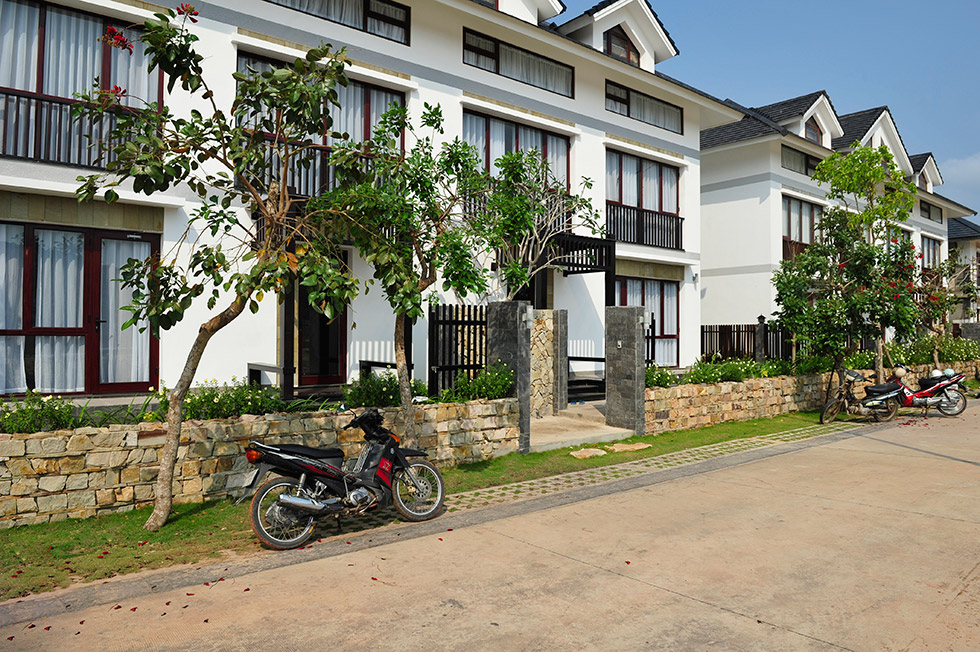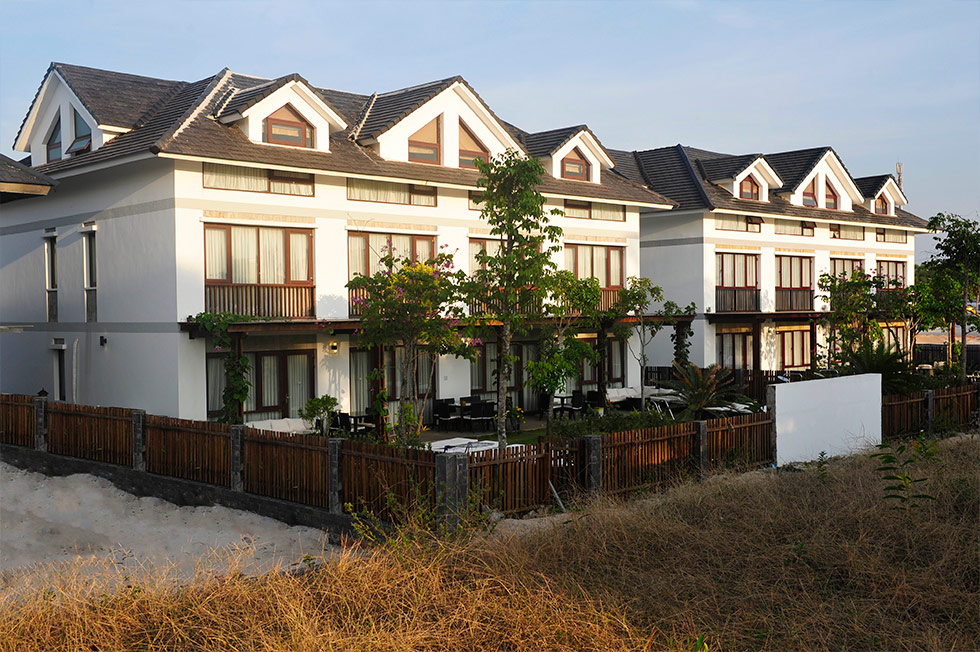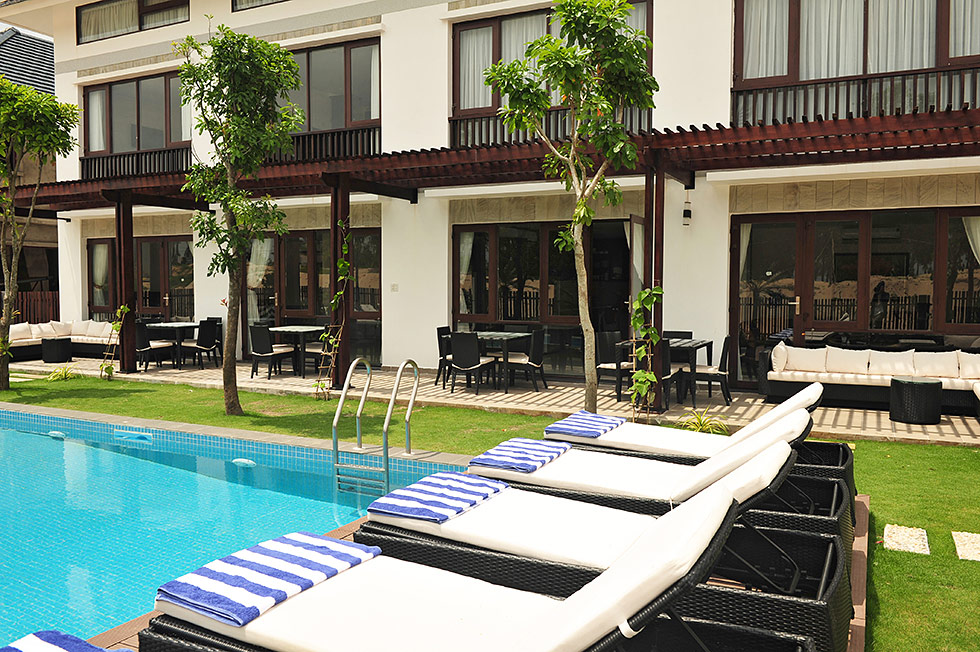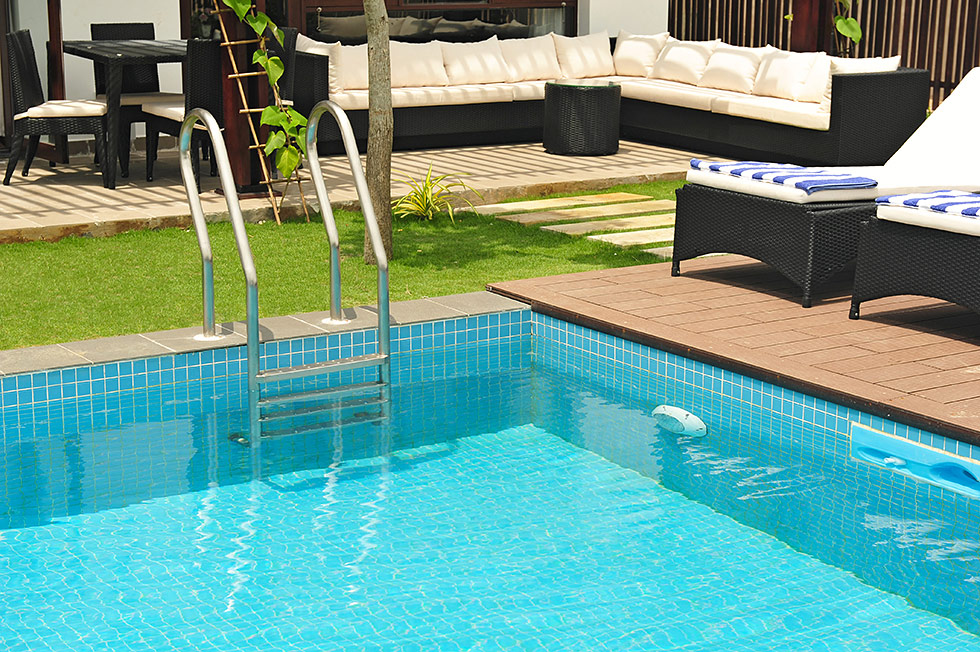 The kitchen is equipped with everything necessity for comfortable living: a large refrigerator, washing machine, dishwasher, microwave, oven, hob, coffee maker and toaster. All utensils and accessories for cooking are available. The working space is organized with a computer desk and comfortable chair, a PC with high speed Internet access, printer and scanner. There is a cozy relaxing area with a large-screen satellite TV, and a karaoke machine is set up in the spacious living room. All the furniture in the Kosmos Phu Quoc Villa is made from natural oak.
Bạn đang xem: Danh Mục: Kosmos Phu Quoc Villa Giá Tốt Tại Vietnam Booking, Kosmos Phu Quoc Villa
back to top
Offer for large companiesfor special price
You can rent the entire half of the villa, which has 9 bedrooms and can comfortably accommodate up to 22 people. It is also ideal offer for weddings, birthday parties, banquets, corporate events and team building. In addition, the necessary equipment for corporate events is provided upon request.
book villa for event—2—rooms
Kosmos Phu Quoc Villa rooms are cozy bedrooms with one or two beds, depending on your choice. The villa has a total of 36 rooms, each villa is divided into two halves, and consists 9 bedrooms. Apartments are between 23 and 26 square meters. All rooms have a private WC, a shower or a bath. A set of cosmetics, bathrobes, slippers and a hair dryer are provided for you. There is a large plasma TV with satellite channels, safety deposit box, minibar and an electric kettle.
back to top
—3—beach
Within walking distance of Kosmos Phu Quoc Villa, there is a unique uncrowded white sandy beach, 400 meters long and 75 meters wide. The beach is equipped with everything necessary for a comfortable pastime: chairs with umbrellas, showers with fresh water, toilet, comfortable swing, relaxing and eating area, bar with drinks and cocktails. According to your requirement, you can order lunch or dinner at the beach. In the evening, the beach is well lit, that allows you to have some activities after sunset. One of the attractions of the beach is the Temple of the whale with an interesting history and amazing architecture.
back to top
—4—vip villa
VIP Villa is situated inside new modern complex Sunset Sanato, 150 meters from the double Kosmos Villa Phu Quoc. Coastline and comfortably equipped beach area is a convenient 30 meters from the villa. The first floor is a spacious lounge with an open plan kitchen, dining and recreation area of 65 square meters. The kitchen is equipped everything you could possibly need. The recreation area has a work desk with a computer. Lastly, there is also a 24 square meter bedroom.
Xem thêm: mẫu hậu là gì
On the second floor VIP Villa has three bedrooms, each 22 square meters and one bedroom with 18 square meters. All bedrooms are equipped with a private bathroom with a bath, air conditioning, minibar, safe, hairdryer, kettle, bathrobes, slippers and bath sets. VIP Villa has cable TV and high speed internet. The garden features a modern jaсuzzi with a sunbathing area, a dining area and two relaxation zones. This is a great place to watch spectacular sunsets on the beach.
back to top
—5—services
We provide a four star service for our Kosmos Phu Quoc Villa guests. To make our customers stay care free stay and pleasant we offer the following services:
european breakfast
minibar in each room
daily housekeeping
fiber-optic internet
satellite tv
back to top
—6—specials
We always have something special for our guests. For example, you can order any product you may need through our delivery service. For faster movement on the island, you can take an electric bike. There are eco-friendly and safe vehicles for children and adults. If you want to see the remotest corners of Phu Quoc island, Kosmos Phu Quoc Villa offer a tour which will be an excellent option for you to get acquainted with the exotic nature of the island.
Xem thêm: bệnh tổ đỉa là gì
grocery and food delivery
electric bicycles for rent
open tour of theisland
back to top—7—location
Kosmos Phu Quoc Villa is located on the territory of Sunset Sanato complex, 4 km from the international airport and 7 km from the center of Duong Dong town. It is just 100 meters away from the longest beach in Phu Quoc Island - Long Beach. On the complex territory is a unique tourist attraction - the temple of the whale. Nearby are several pearl farms that grow famous Phu Quoc pearls.
back to top
—8—contact
If you want to make a reservation or rent a villa for an event please call the phone below or write e-mail. Our manager will contact you and answer any questions.