Prices are the average nightly price provided by our partners and may not include all taxes and fees. Taxes and fees that are shown are estimates only. Please see our partners for more details.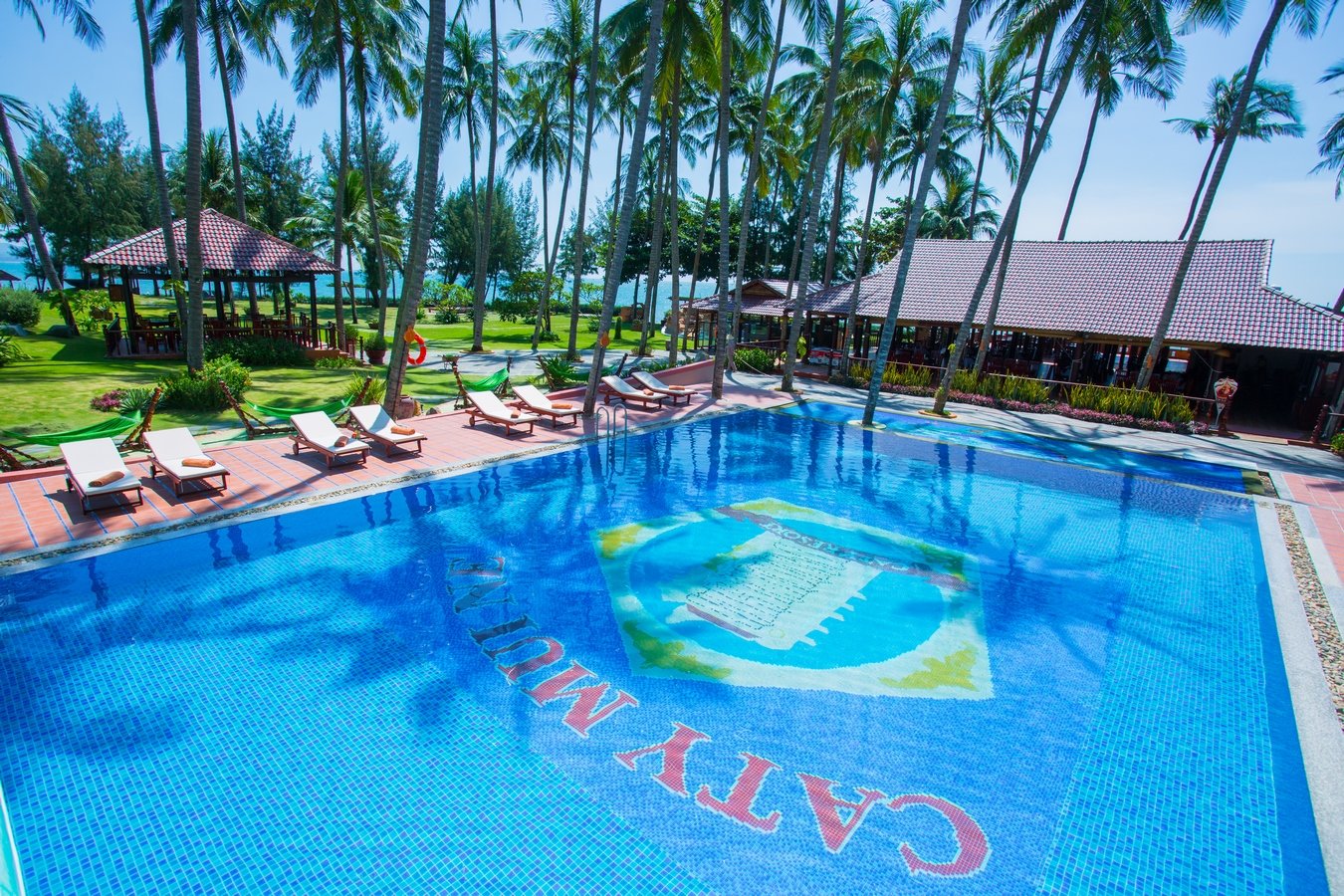 Mui Ne is a beach resort town along the East Sea in Southeast Vietnam. With a long, palm-lined stretch of sand, it has steady wind conditions (in the dry season) that make it a top destination for windsurfing, kite-surfing, sailing and other water sports. It's also a popular weekend getaway from Ho Chi Minh City, with a busy strip of hotels, restaurants and shops. Strategically situated along this resort town, Ca Ty Muine Resort offers guests easy access to nearby attractions and seeing sights such as Ong Dia Rocks (simply translated as Land Lord Holy Rocks), Sea Links Golf Course, Forgotten Land Park, Fisherman Water Music Show and so on… By choosing to stay in Ca Ty Muine Resort, you prove it to be a smart choice for all-in-one service venue with utmost comfort.
Wonderful hotel !!! This was the first visit for my family to Vietnam (i've been before) and Ca Ty has graced our trip with its hospitality! Since we arrived on 31 Dec the hotel's perfectly organized Gala dinner gave us a real New Year's mood and all the other days were spent in a beautiful unobtrusive atmosphere of rest. Also, i want to note that the entire staff of this hotel is very polite,responsible and efficient on 100%. I would like to thank the reception staff and,especially,the girl in photo (please forgive me for not being able to pronounce her name exactly) as most often she helped as! Best regards Ca Ty, we were completely delighted with you and Vietnam !!! We will be happy to recommend you !
Dear Mr. Alexey, We are delighted to hear your good review and are committed to keeping it up. Thank you for having stayed with us and we look forward to having you with us again. Best regards, Ca Ty Mui Ne Resort Management
We stayed at resort 3 nights. Room was clean, fresh fruits on the table, room is spacious. Pool and garden area are beautiful and with the seaview and access to the beach. Breakfast was good, in outdoor restaurant with seaview, lot of options what to eat. Staff is helpful and friendly, specially girls from reception, we really feel welcome here. There are also bicycles available for quests if you want to go ride.
Dear Valued Guests, We are so delighted to have been rated positively and it was a great honor to welcome you on our recent visit. If you are planning another visit to our resort in the future we will be more than happy to be at your service again. Best regards, Ca Ty Mui Ne Resort Management
Upon arrival from HCM on a sleeper bus, we were welcomed by a porter who took our case, and a cold fruit juice at reception. We were then taken to our room on the 4th floor with garden/sea views. It was spotlessly clean with a big walk-in shower and a small balcony. The swimming pool was excellent with comfortable loungers. When it lost the sun in early afternoon, we used to move to the decorative garden area to continue our sunbathing. A sandy beach was only a few steps away and we walked two miles up and two miles back on a daily basis. The beach itself was OK although further along from the hotel the visible drainage pipes were a little disconcerting. The sea was relatively calm in the morning but as the daily wind picked up then it became quite rough which pleased the many kite surfers enjoying their sport. The staff in the hotel were all excellent and the hotel would have received a 5 star rating here had it not been for the average breakfast. All of the hot items were always cold due to a lack of burners with the exception of the cooked to order eggs. The hotel and resort is populated mainly by Russian visitors so we had no interaction with any of our fellow guests during our stay. As a couple, this wasn't an issue.…